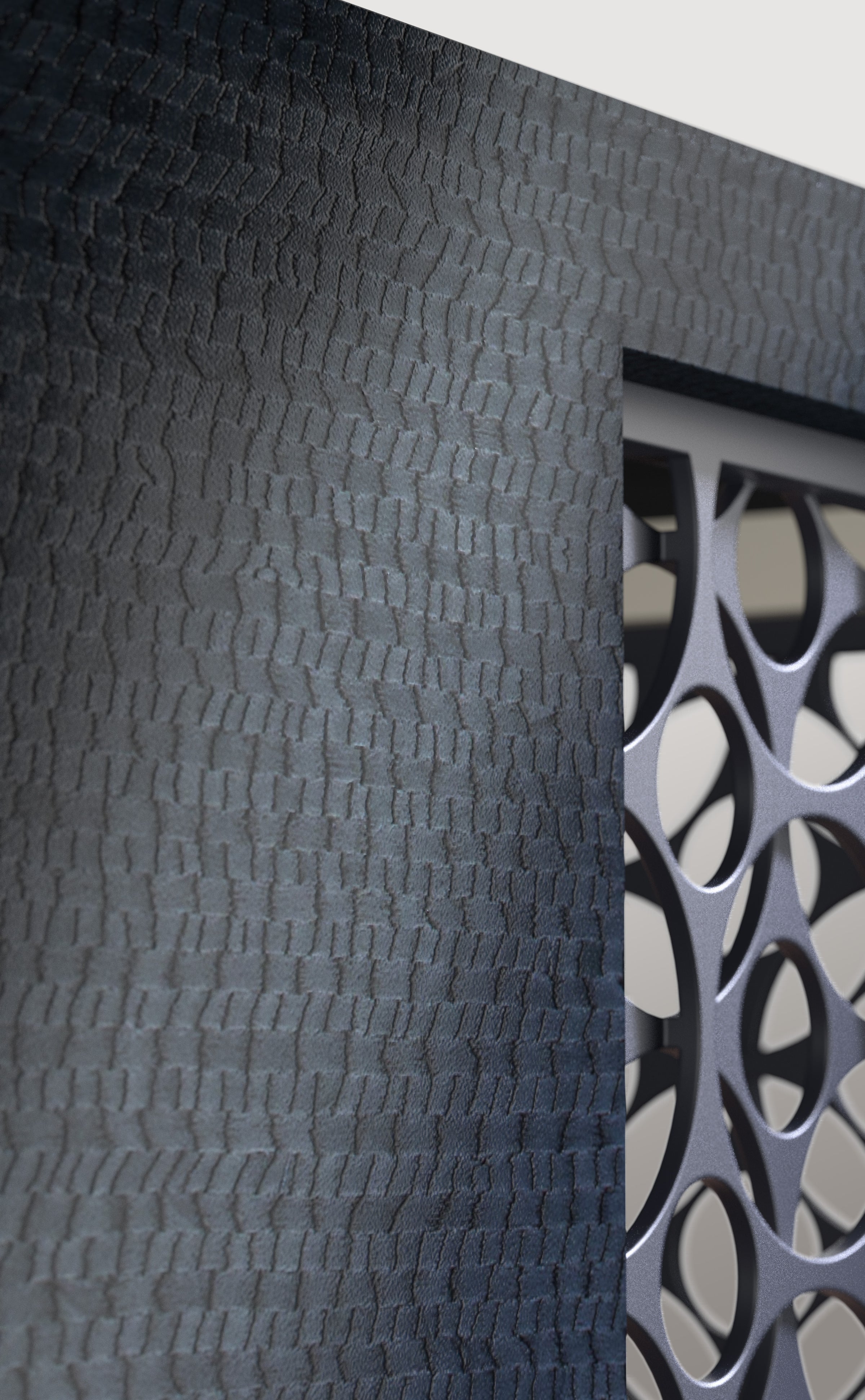 OUR BEGINNING
We began as a research and redesign studio to authentically move the dial on climate change. To truly live beautifully, the beautiful objects with which we live have to serve the wellbeing of Earth and Neighbor. Soon, we became makers of bespoke animal furnishings that serve wellness and calm at home, as true wellbeing grows from the inside out.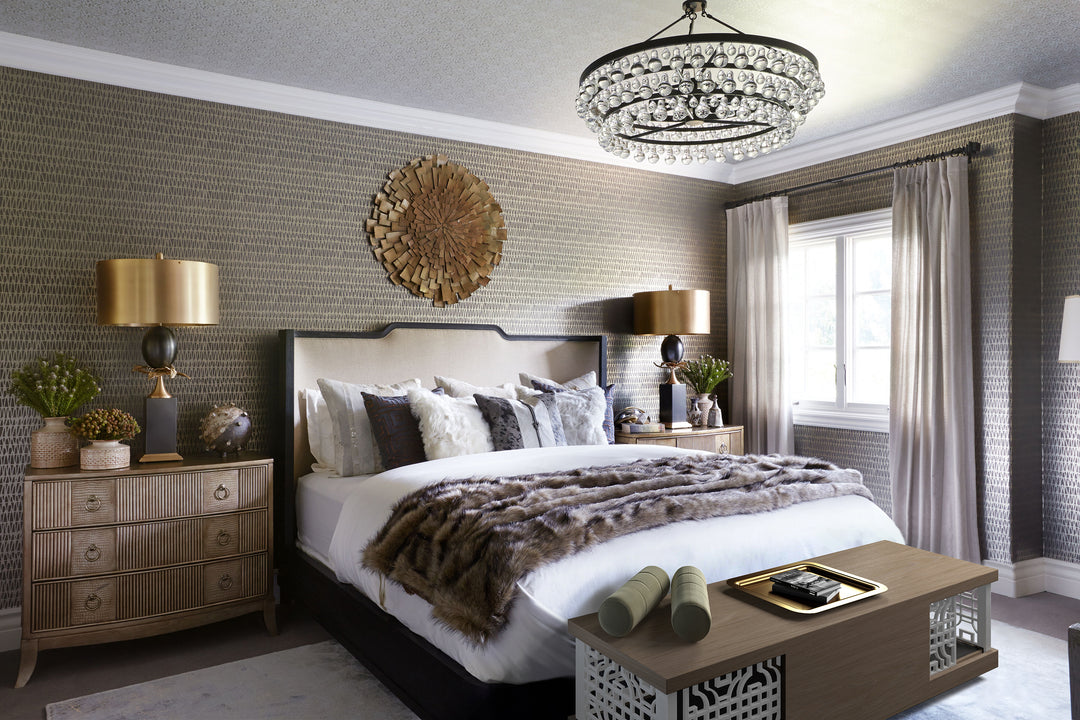 our work
Adding value to earth's precious elements via exceptional commitment and skills became our mantra. And, we found them. Reducing the "taking" by reducing the sheer volume of products was key to our mission. We don't turn the machines on unless it's necessary.
THE FOCUS
Meanwhile, dog adoption and recycling through shelters was soaring - as was the volume of pet products, many for anxiety abatement. Dogs were in an adopted, lavished on, anxiety treatment and recycled consumption dysfunction.
Our founder, who had delivered Poodle pups at age 12, recognized that they were homeless at home.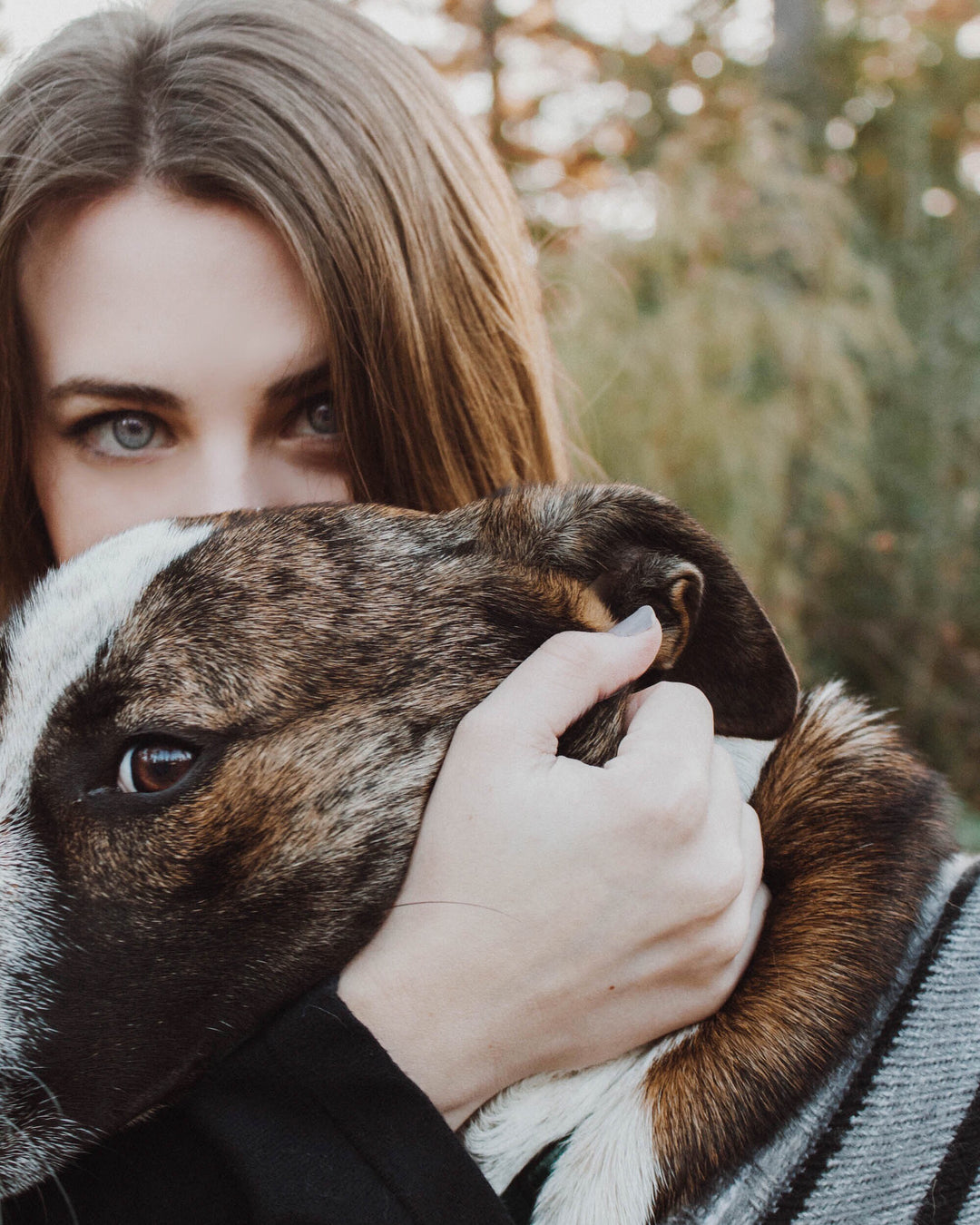 OUR Collection
The only fine furniture line in the world missioned to serve two species was born.
Years of study and three algorithms later, dogs are wrapped in a big beautiful "stick" (wood) behind hygienic screen patterns they can't interpret, with enough comfort to sleep through household activities.

the difference
Comfort over containment.
We served animal instincts and wellness first, making them more comfortable in their own EQO furnished home than on their owner's couch or bed. They "get" that it's theirs and calm. They elevate.
Refined to reduce.
Designed to appear like any other fine piece of furniture, EQO Collection pieces' purpose has rarely been recognized in eight years - until one comes upon them. They melt into well-appointed spaces often without notice.
The need for a pet product and a table, bench or credenza disappears. Useful furniture and the pet product are one.
THE DIFFERENCE
Every material used is 100% sustainable and renewable without toxicity. Shown is Italian-made White Snakewood finish from FSC® certified forests in West Africa. The modern-designed screen camouflaging the dog is a simulated stone of non-toxic, renewable plastic. The pet bed is a sustainable latex covered in eco-certified textiles.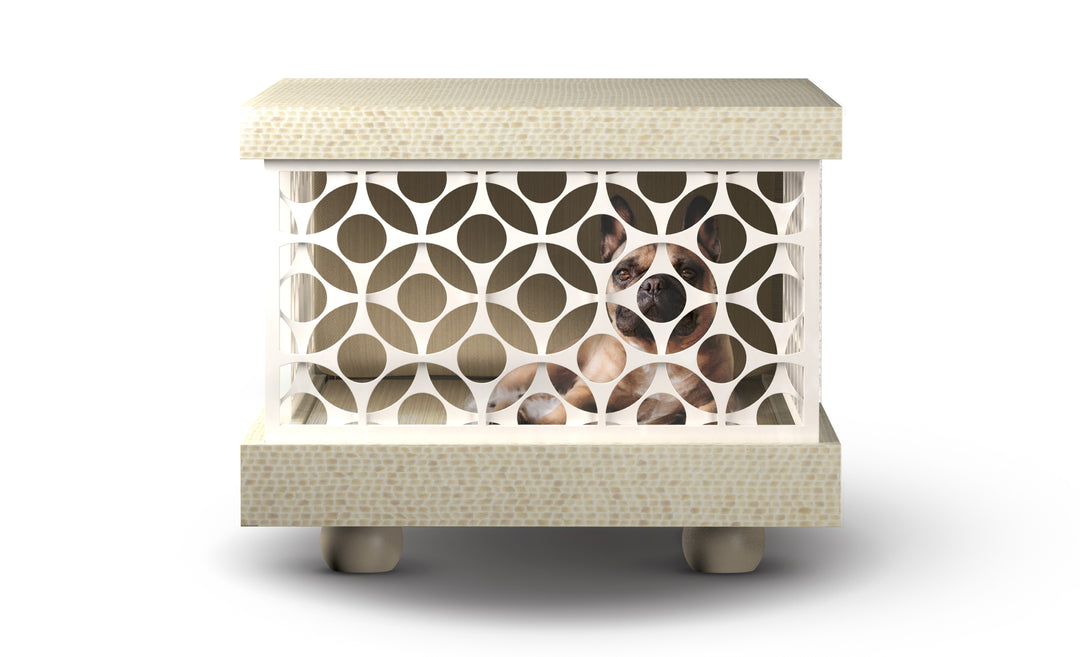 OUR MAKING
UNLIMITED
We work with a select group of material creators, designers and modern artisans that know advanced technologies and their ultra-exceptional machines intimately. 
There are no design or fabrication limitations.
The simplicity of our EQO Collection designs works from three, highly calibrated algorithms that ensure just the right fit for durability and the dogs they enclose and calm.  Builds are unachievable by most.
Selected specifics about these features are included in our dossiers.
our impact measures
To get this done, we created an independent decision-making index to shake out "intentional data" often found in reports, to be sure we were actually impacting the environment well.
That was 2013 when greenwashing was almost as popular as it is now.  Lifecycle assessments were also done. 
We call it the EARTH + NEIGHBOR INDEX™. It helps us assess inputs, processes and renewability so we serve mind, body, soul, earth + neighbor, those five, in all that we do. It's a valuable tool we use now, nine years later.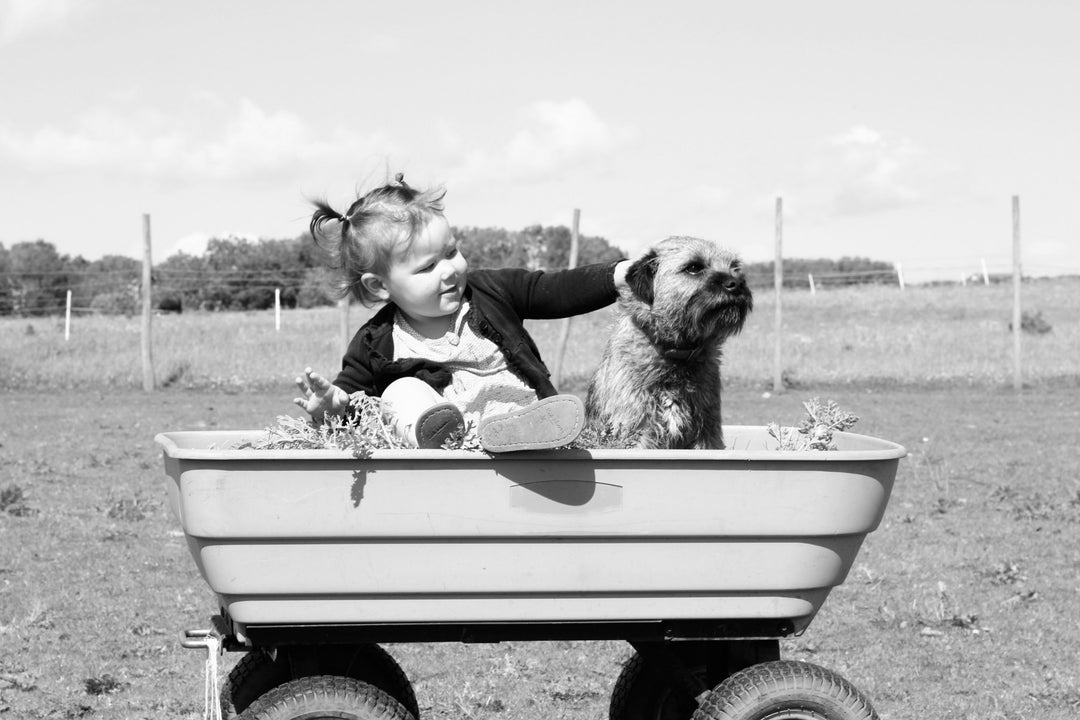 OUR NAME
OUR ETYMOLOGY
MOMANT is the english word MOMENT remade.
"Omen" is in the center of the word. 
We removed the "omen" and replaced it with the "OM" and "MA"  putting the primordial life force that is our design inspiration inside the center of our name.
OUR SEED
DESIGNING A NEW FUTUE
Life is enriched differently in the 21st Century (aka T1-C).
We believe that only transformative design will suffice. The kind that looks deeply into Nature and brings its beauty inside spaces and people.
Refreshed people and spaces is our goal, resulting in a refreshed planet.
T1.C is our holding company, created first missioned to design a new future