For quicker delivery, choose from five digitally-designed screen patterns that are masterfully milled from faux stone and included in your EQO piece's price.  
Or, take your time and ask us to match a motif already in play in your space for a truly personalized piece. We'll run your design through our algorithm to prevent chewing and potential damage.
FAUX STONE
Hygienic and as easy-to-clean used outdoors as indoors, our faux stone is available in a range of colors and movement, adding depth to designs. While super durable, it's LEED certified, pulverized and renewed so easily we call it a morph material. Enjoy your options.

more opportunity
Consider the myriad of architectural uses for this material in exquisitely executed motifs. Wall partitions, standing panels, lovely light filters on windows. This non-corrosive material is also excellent outdoors as gates and fences.  It's nearly limitless. Tap our talent to learn more.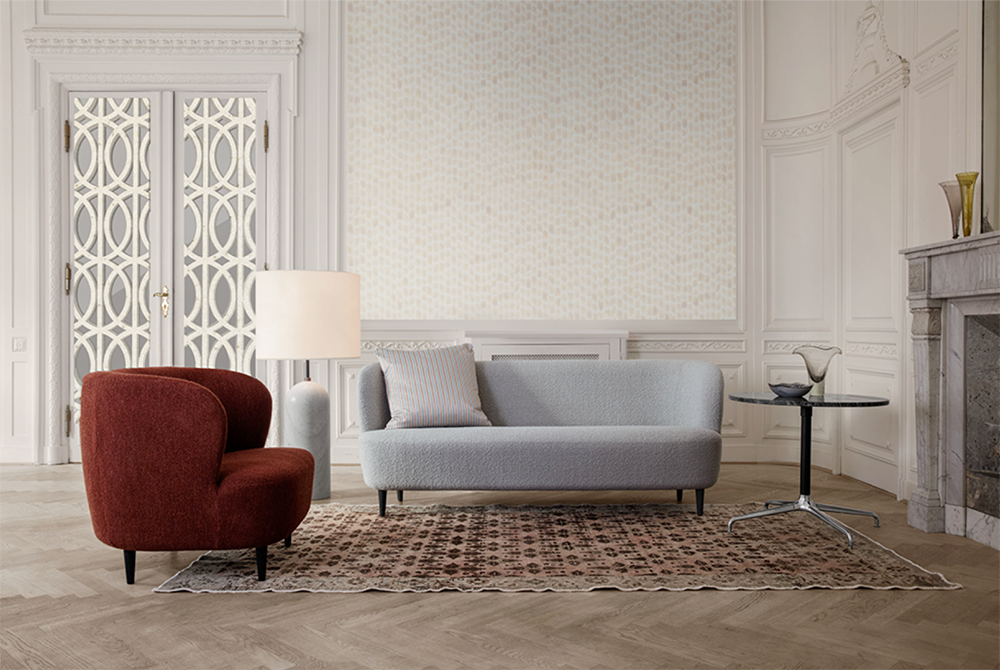 relief from boredom
Don't miss an opportunity to use the faux stone or our designs architecturally. Here, the Modern Wave design dresses and protects glass entry doors that would be otherwise boring.
GET RELIEF FROM BOREDOM