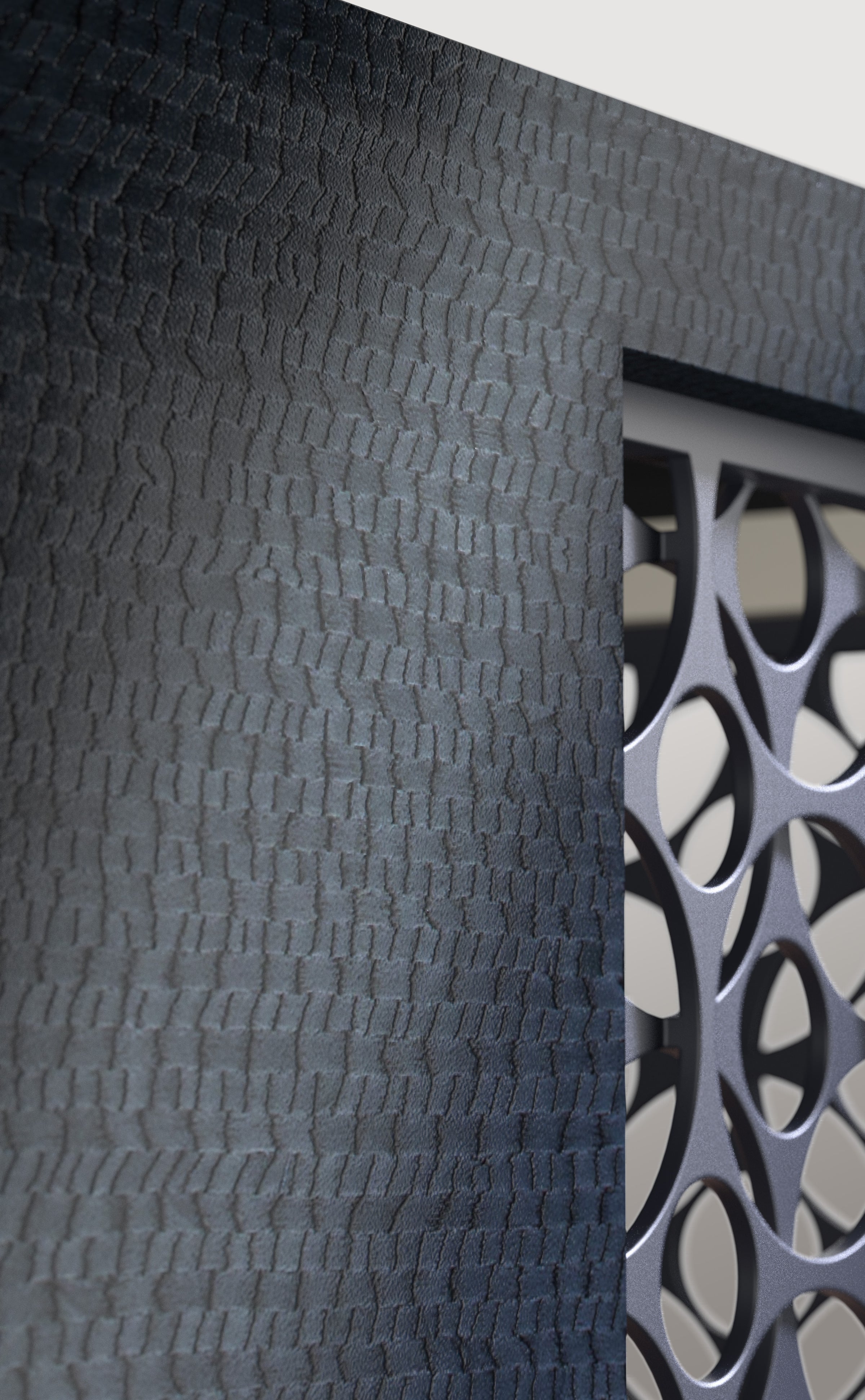 About Your Purchase
You are purchasing an individual MOMANT made-to-order, patented design from the EQO Collection that will be prepared for a custom build by master craftsmen in the United States of America. Your piece will be numbered and signed by its artisans.  White glove delivery in the contiguous USA is free for custom built pieces, terms for which are below.  
(Currently, shipping is NOT included for Pre-Owned pieces. Shipping is described on each pre-owned product page and charged at check-out)
 Orders + Alterations 
Every order received at our EQO Collection desk is thoroughly reviewed for design integrity, then shepherded through its custom production cycle. 
As a custom-built product, there are no returns.
You will be contacted few days after your order is placed.  You will be given an estimated schedule for your piece's delivery, an opportunity to review your order and the option of free
Pay-it-Forward Delivery
service when your EQO piece arrives. See below for details.
Orders are processed quickly, resulting in a very short window for alterations or cancellations. 
Pay close attention to these "breathing room" dates. 

Time after order placement
Requirement  +  Result

Within 2 business days

No charge for Alterations or Cancellations

Within 3 business days

75% refund of purchase price; 15% charge for alterations.

From 3 to 5 business days

50% refund of purchase price; 20% charge for alterations. 

After 5 business days

 

No

refunds or alterations.
For alterations or cancellations, contact our Concierge directly at 888.651.1671, ext. 1, Monday – Saturday, 8AM – 6PM, PST or email
Concierge@Momant.com
and

include your receipt with your order#, order date, your name, product

and transaction particulars
. 
We will return a Confirmation of Alteration to you within 24 hours.  
Please note that any and all alterations and/or cancellations
must be confirmed as received
by our Concierge Desk within the timing / days after order placement noted above to receive service or refunds. 
We do not question the tastes and selections of our customers and
encourage all customers and resellers to check their orders thoroughly before submission
. 
Individual Dossier
All materials and processes involved in your piece will be documented in your piece's private dossier, which also carries its certifications and relevant ecology, health, safety and warranty details. The dossier arrives with your piece.
White Glove + Pay It Forward Delivery
All EQO Collection enclosure pieces are delivered via White Glove service at no additional charge, except in the extraneous cases of (a) special conditions requested or required, (b) international shipping, or [c] a signed Freight Waiver and alternate freight arrangements are made at time of order placement. 
Contact the the Concierge desk at 888.651.1671, ext. 1 to request a Freight Waiver and make alternative freight arrangements. 
Our standard White Glove Service delivers weekdays (at no additional charge) and does not include wall mounting, electrical or structural changes or assembly of shelving.
Deliveries requiring cranes or window removal must be noted at time of order so a best solution is found and such deliveries are subject to additional charges equitable to their tasks.  
Saturday, Sunday and holiday deliveries are also available for an additional charge.
Your MOMANT Concierge attendant will discuss these options with you when she/he personally confirms your order.
As a custom piece owner of an EQO credenza, table, bench, or ottoman you have access to certain entitlements including, but not limited to: 
(1) Pay it Forward (PIF) delivery service
for the pickup of any similar sized furnishing that you own and want to forward-deliver to another location within approximately 15 miles
free of charge
,
when the forwarded item is located at the address to which your MOMANT piece is delivered and at the same time it is delivered
(for a one-step process); 
(2) make your piece's warranty transferable and qualify for remarketing services by becoming an Owner of Record (maintaining its chain of custody); and 
(3) become eligible for one year of MOMANT foundational Pet Concierge Services free of charge as soon as it is implemented.
Your request for Pay it Forward Delivery service, must be received and recorded on your order when it's placed
, preferably with the item to be moved and forwarded location address. In
all
cases, the item to be moved and forwarded location address must be received by the Concierge desk no later than two weeks (14 days) before your estimated ship date.  We will update you consistently about your order giving you plenty of time to respond to this offer. 
Unlucky Instances
We all do our best. And, we all know that "life happens."  We work to deal with "life events" fluidly and clearly as follows:
Defects or Damage on Arrival.  Your MOMANT piece is photographed before leaving its cabinetmaker to document its components and condition after it is completed. You and your White Glove shipper will review your MOMANT piece upon delivery for any defects that may have been missed or shipping injuries. 
Should there be any issues, you must report those to the MOMANT Concierge within five (5) business days of receiving your furnishing to begin a claim for covered corrective action. 
Defects or Damage in Use

.
  Materials in your EQO Collection piece have been chosen with great care and you will find all material use and care instructions as well as warranty information detailed in the Dossier associated with your piece.  We urge all customers and resellers to review this document carefully as it affects your warranties.
While designed to minimize the possibility of damage by the critters it serves, critters can always surprise us.  Should a material not perform to the wear outlined in your dossier
and you are an Owner of Record
, MOMANT will initiate and administer material claims on your behalf per the warranty of the material that failed its specification, and work to gain you a replacement at very least cost (to no cost, if it is a fully warrantied item
).
MOMANT cannot, however, guarantee the outcome of another manufacturer's warranties. Customers who choose not be Owners of Record at MOMANT are referred to the manufacturer's warranty for their direct follow-up using dossier detail.  
Replacements + Renewals

.
  Sometimes unlucky instances become just what we need to freshen our furnishings.  For that reason, all non-structural components (textile storage, beds, covers, cushions, etc.) are available for independent purchase at any time.  We encourage customers to rely on our design department for assistance in renewing their piece creatively and cost-effectively. Contact the Concierge desk at 888.651.1671, ext. 1 for information.
Ownership + Resale Opportunities
As all MOMANT EQO pieces are custom built to order, there is no opportunity for product returns.  However, we understand and are happy to support "life changes" with circularity services. 
When you become an owner of record for your piece (e.g. join the dossier and maintain certified chain of custody),  you gain the opportunity to tap our resources for the refurbishment (if needed) and re-marketing of your piece after one (1) year of ownership.  
Should you choose, for any reason, to let go of your MOMANT piece, we encourage you to contact the
MOMANT Concierge desk
to explore its resale at best price.  We will be happy to assist you in reselling the piece through our channels and seeing that you receive the best possible return on your investment at the time of resale.   Becoming an Owner of Record (associated with the Dossier) makes your furnishing's warranty transferable to its  new owner. 
Product Warranties
T
he workmanship for all EQO Collection pieces are fully warrantied (given normal intended use) while material manufacturers' warranties specific to the materials used within your piece directly to you as the Owner of Record
.
Materials in your EQO Collection piece have been chosen with great care and you will find all material use and care instructions as well as warranty information detailed in the dossier associated with your piece.  We urge all customers and resellers to review this document carefully as it affects your warranties.
All EQO Collection warranties cover normal use and wear and do not cover damage incurred during shipping nor damage during ownership that is as a result of animal activity (scratches to tears) or extreme wear beyond specifications that are outlined clearly in MOMANT pre-sales product information and individual Dossier. 
Your Privacy
Privacy. Priority. Performance.  When it comes to our customers, those three words guide our every action.  We do not feel entitled to your information nor do we work with partners who practice customer information entitlement.
We do have news, events and interesting offers you can choose to peruse. Feel free to opt into them. Change your choices at any time.
Unless authorized for specific purposes, your private credit card and/or billing information are never stored on MOMANT systems. All financial data systems are separated, secured and DSS PCI Compliant. Additionally, should you decide to become an Owner of Record (OoR), your financial information will not be stored/associated with that OoR profile under any condition and the personal data you share with us will never be shared without your prior permission that would describe exactly how your information would be used and why it is needed.  (As an example, you would be asked if you would like to share "X" information with "Y" partner for "W" purposes during a "Z" time period.) 
To be clear, we regularly use non-identifiable information – such as design and feature preferences, geography and location data – as well as other non-identifiable attributes to better understand the needs of our customers and future demands of our design work.
Our Details
Momant is a trademark of T1.C Enterprises, LLC, a Washington-based company and Washington laws apply to the sale of all Momant products. We have offices in Seattle and Los Angeles metros.
context and comfort
EQO minimal designs give pets the camouflage and presence everyone appreciates. They elevate life indoors with animals.EQO pieces are always available for naps having no swinging doors.EQO pet beds are uniquely formulated to the pet's proportions so it's comfier and healthier than your sofas and beds.