MOMANT is a bespoke design studio that brings sustainable beauty to modern living.  We create elevated comfort for busy lives via an exceptional understanding of nature and digital design. We create advanced architecture, interiors, furniture, jewelry and objets utils for highly accomplished clients. 
We are also the creators and makers of the EQO Collection that elevates modern life with animals. It is the most holistic, studied and sophisticated response to animal domestication available.
who we are
We're urbanites that love the soil and hold a passion for eco prosperity. knowing Nature's powerful influence over humanity and vice-versa. The idea of a human renaissance aligned with Nature is central to our work.
patrick lun
Founding designer and Art Director, Patrick holds a Masters in Architecture from Yale University. He has extensive experience designing luxurious spaces and providing white glove services for discerning, high-profile clients for one of Los Angeles' most prestigious architectural firms. His artistic insight and depth of skill are demonstrated in the exceptional and unexpected EQO Collection, in which an impressive list of features and functions are hidden in simple and sleek designs. His refined aesthetical sense combined with his ability to direct fabrication strategies is extremely rare.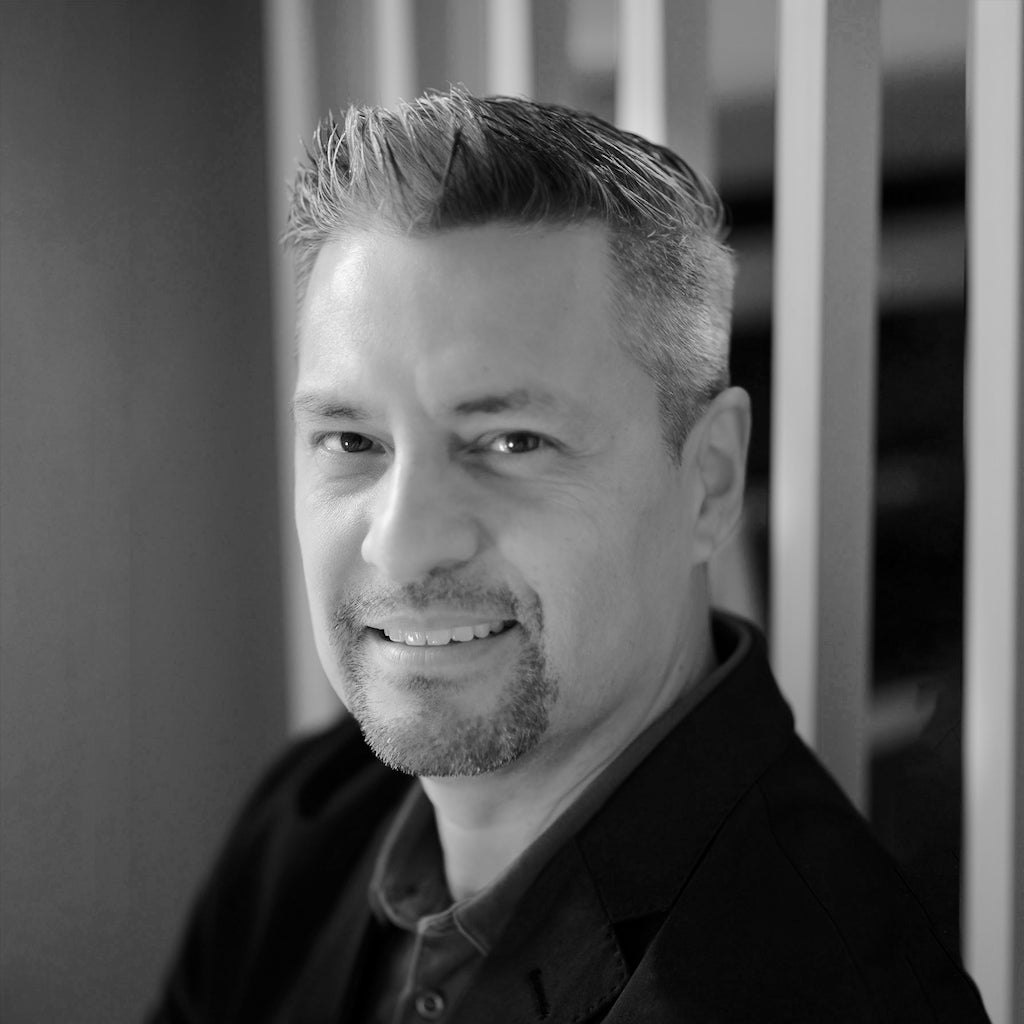 jesus galaz
Industrial Design Engineer extraordinaire and exceptional 3D Artist, Jesus is faculty at the esteemed Art Center, Los Angeles. He instructs in product design and advanced digital engineering that employs cutting-edge software. He is often called upon as an expert lecturer for advanced breakout sessions at the most respected 3D art and engineering conferences in the USA. King of smooth customizations and visualizations, he generates the exemplary precision required for our clients and artisan makers.
rosalind marinou
Creator, founder and prime mover, Rosalind leads to achieve a New Prosperity. She is impassioned by the loss of habitat she enjoyed as a child in Los Angeles. Highly engaged executives and artists that filled her home greatly impressed her as a preteen. She also delivered purebred puppies by age 12 and saw dysfunction in current pet markets immediately. After an early career in luxury merchandising where she acheived unprecedented results, technology firms tapped her to draw early adopters. She forwarded wireless technologies throughout her mid career. Thus, she created T1.C MOMANT virtually in 2012 to reach best talent missioned to build a beautiful new future for people and planet.
what we do
As the Bauhaus school peeled away Rococo details to reveal the purposeful geometries of the natural world, we ignore over industrialized, toxic and fast elements to focus on the most authentically innovative tools, materials and modern artistry of today. Relying on this kernel content yields astounding results.